HEALTHY GIFT IDEAS FOR YOU TO.....
CELEBRATE DADS & GRADS!


MASSAGE-FITNESS COMBO!

GIFT CARD INCLUDES:



One 60 Min. Deep Tissue Massage!




PLUS!




One 60 Min. Personal Training Session!




PLUS!




One FREE Month of our L.I.F.E. Program of Unlimited Monthly Classes!



Featuring 80 + Classes per month, including
Qi Gong, Yoga, Pilates, SPIN & Much More!



ONLY $99!




(save $145!)



CALL 973-895-2003 TODAY!

Purchase by 6/30/16. Valid for 2016 graduates & Dads only. New clients will also get a FREE Wellness Consultation valued at $75!

---
JOIN US!

You're invited to Essential Oils
"Natural Solutions" Workshop!

Friday, July 15th

6:30-7:30pm

Hosted By Our Health Coach & Essential Oil Expert




Learn how to use essential oils to:



~Relieve stress and anxiety, aches & pains
~Support your digestion
~Strengthen your immune system
~Remove impurities from the air and much more!



Cost: $10.00



Plus! All attendees will receive Wellness Gifts valued at over $125.00
and an essential oil sample too!
Click HERE to register or call (973) 895-2003

Bring your friends!


---
MONTHLY WELLNESS PLUS+ PLAN!
Your health is your #1 Asset.
Your health is our #1 Priority!
This Monthly Plan will help you: Eat Well, Move Well & Live Well for life!
Your monthly services include:

♦ Initial Health Coaching & Nutrition 30 minute Session which

includes Body Composition, Weight Monitoring, Goal Setting and

monthly monitoring!

♦2 Private Personal Training or Pilates Sessions:
30 or 60 minutes each!

♦Unlimited use of our Wellness Cardio Studio!

Your Cost Only:

$69.00 per month for 2-30 min. sessions (Value of $130)

$139.00 per month for 2-60 min. sessions (Value of $200)
REAL RESULTS! REAL EXPERTS!


FOR YOUR…

ONE BODY. ONE LIFE!
Call 973-895-2003 to Register for your Coaching Session!
Please Note: Prior to using the cardio equipment, you will be instructed on the proper use of the equipment and your safe target heart rate zone for optimum effectiveness of your program. Exercise Specialists who participate in this program will be assigned to you. Restrictions may apply. Not to be combined with other promotions. One time membership fee; $35.00 + tax. Minimum plan of 3 months on auto pay is required.

---
Organic Signature Spa Massages Special: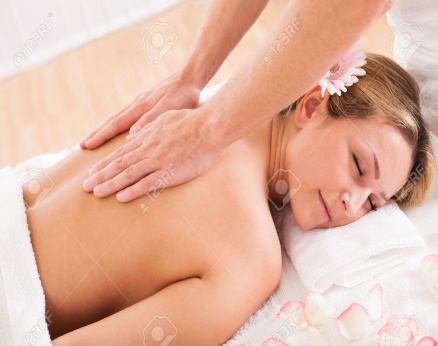 *50% Off Your First Massage With Us!


Note: All massages include your choice of our organic essential oils by DoTerra.



* Applies to 60 minutes massage only.



CALL 973-895-2003 TODAY TO BOOK YOUR MASSAGE!

---

Click here to listen to our
Executive Director/Registered Dietitian, Lori R. Lee,
on the radio discussing Functional Medicine approaches to
allergies and optimizing immune health!


---