The All-Out Wellness Experience




The best gift you can give yourself is the gift of knowledge. The All-Out Wellness Experience is designed to provide:

· The truth and fallacies regarding health and wellness
· A general health and physical assessment
· Knowledge of one's body type and how to best train it
· Knowledge of overall wellness, including stress management, dietary guidance,
emotional balance, etc.
· The ability to know the muscles of the body and how to train them
· Active participation in learning how to work the body parts with safety, consistency and
continuity

Join RACHEL SICOLI, RN, LIFE COACH AND PERSONAL TRAINER to guide and educate you
to reach your wellness goals!

When: Tuesday and Thursday

Dates: July 7, 2015- August 27, 2015

Time: Morning: 10 am - 11 am

Evening: 5 pm – 6 pm

Cost: $450 for 16 Classes

Refer or bring a friend and receive 10% off!

Sign up with the receptionist at the front desk today!

Please Call 973-895-2003 by July 2nd, 2015

Note: The Overall Wellness Experience Tuition is non-refundable and non-transferable



---

Organic Signature Facials with

Karen our Licensed Esthetician!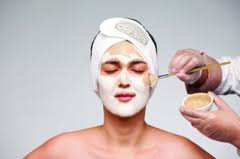 30 minutes: $50.00 60 minutes: $85.00



New! Save $25 with either a 5 Pack of

one hour Facials Only $400 or

a 5 Pack of one half hour Facials Only $225.00!

CALL 973-895-2003 TO BOOK

YOUR APPOINTMENT TODAY!

Note: Prices do not include sales tax


---
SUMMER FITNESS BLAST!

Group Fitness Open House Week

July 13th - 18th, 2015


For New Guests & Friends TRY 3 Classes for FREE Per Person

during Open House Week!
If you purchase a Fitness Plan by July 18th…………. Enrollment Fee is Waived!

CALL 973-895-2003 TODAY!


---

OUR TRIANGLE FITNESS PACKAGES....

Allows you to mix & match sessions of Private Personal Training, Private Pilates and/or Private Yoga!

YOUR CHOICE!

Personal Services...Big Results!
ALL TRIANGLE SERVICES PACKAGES INCLUDE:
♦A WELLNESS CONSULTATION

♦A HEALTH & FITNESS ASSESSMENT

♦AN ANTIOXIDANT SCREENING!
Get started today! Purchase on-line and receive *5% off your initial package!
Click here to go to our ON-LINE STORE!
At check-out use promo code WEB to receive 5% off your initial package and
INVEST 100% IN YOUR HEALTH!
We will contact you within 24 hours of your purchase to begin your WELLNESS JOURNEY!
*For new clients only. Discount not applicable to introductory 3 session packages. Cannot be combined with any other offer. Other restrictions may apply.