INTRODUCING OUR NEW 21 DAY FITNESS AND NUTRITION PROGRAM!




Are you a 25-65 year old female who wants to:



♦Lose body fat?
♦Gain lean muscle?
♦Tone your body?
♦Improve your flexibility?
♦De-stress?
♦Improve your sleep & mood?
♦Learn about Clean Eating?
♦Detox chemicals like GMO's?

We are looking for 20 women ages 25-65 years old that desire to get fit & tone with our 21 Day dynamic fat burning program. This program is supervised by our award winning Registered Dietitians & Exercise Physiologists.

Get in the Best Shape of Your Life… Guaranteed!

New Sign-Ups Every Monday! Only $199!
(Valued $323)



My name is Lori Lee, MA, RDN, CPT, CLT and I am a Registered Dietitian &
Owner
of The Wellness Center of NWJ. My team's mission is to help you
reach your
healthy weight & body fat goals and to improve your life as we have
done for
thousands of others for over 25 years! You will love our
Unlimited Personal Training classes for One Month PLUS our simple Signature
21 Day Meal Plan!
THE TIME IS NOW!
YOUR

HEALTH IS

OUR

PASSION!
CALL 973-895-2003 Today!
---
MONTHLY WELLNESS PLUS+ PLAN!
Your health is your #1 Asset.
Your health is our #1 Priority!
This Monthly Plan will help you: Eat Well, Move Well & Live Well for life!
Your monthly services include:

♦ Initial Health Coaching & Nutrition 30 minute Session which

includes Body Composition, Weight Monitoring, Goal Setting and

monthly monitoring!

♦2 Private Personal Training or Pilates Sessions:
30 or 60 minutes each!

♦Unlimited use of our Wellness Cardio Studio!

Your Cost Only:

$69.00 per month for 2-30 min. sessions (Value of $130)

$139.00 per month for 2-60 min. sessions (Value of $200)
REAL RESULTS! REAL EXPERTS!


FOR YOUR…

ONE BODY. ONE LIFE!
Call 973-895-2003 to Register for your Coaching Session!
Please Note: Prior to using the cardio equipment, you will be instructed on the proper use of the equipment and your safe target heart rate zone for optimum effectiveness of your program. Exercise Specialists who participate in this program will be assigned to you. Restrictions may apply. Not to be combined with other promotions. One time membership fee; $35.00 + tax. Minimum plan of 3 months on auto pay is required.

---
Organic Signature Spa Massages Special: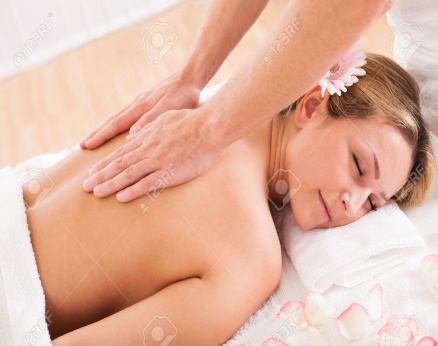 *50% Off Your First Massage With Us!


Note: All massages include your choice of our organic essential oils by DoTerra.



* Applies to 60 minutes massage only.



CALL 973-895-2003 TODAY TO BOOK YOUR MASSAGE!

---

Click here to listen to our
Executive Director/Registered Dietitian, Lori R. Lee,
on the radio discussing Functional Medicine approaches to
allergies and optimizing immune health!


---